Many people equip their backyard with a barbecue, but there is a more attractive idea – to arrange a real clay fire pit. It will be a centerpiece for the rest, which will add a nice rustic look to your space. Only choose a right place, away from trees crowns and buildings. Prepare also a reliable fireproof pad to defend your lawn from the heat and sparks.
The choice of the fireplace depends on your needs. A chimney warms well but it is not good for cooking. A bowl outdoor clay fire pit, in its turn, is good as a barbecue. The bowl may be square or round. The last is more popular. Its diameter may be 90-110 cm, the depth of the bowl is about 30-40 cm.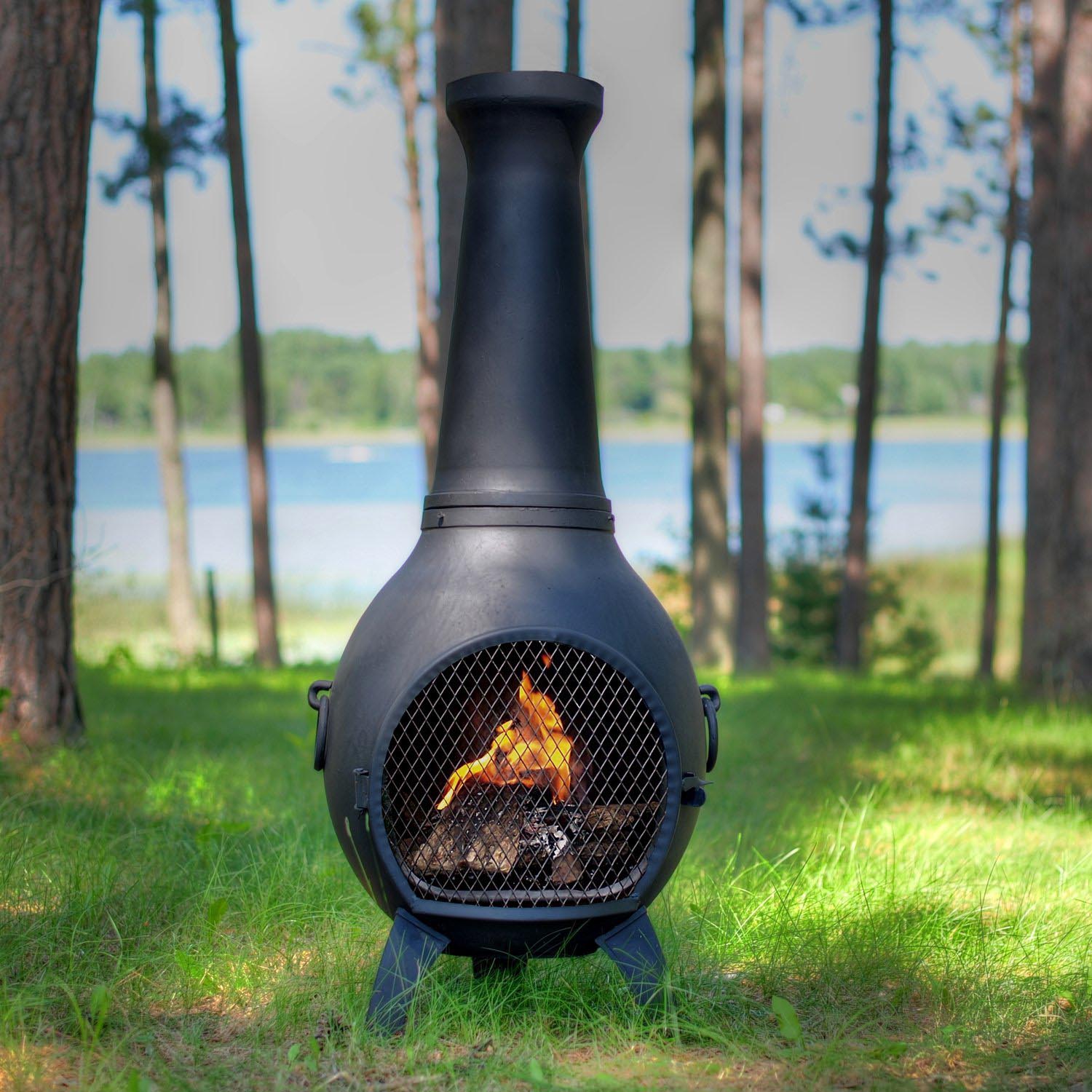 A clay chimney fire pit has a structure of a bulbous bottom and a long chimney-like neck. The sizes are various. Among its disadvantages are a big weight and a relative fragility. So choose a good permanent place for not to move it. Put under the bulbous a fireproof surface. Fill the bottom with gravel, lava rocks or sand. They will prevent the clunch from overheating and deformation.
The maintenance of the chimney is not difficult. You need to clean the ashes and seal it twice a year, to protect from the moisture. There is an opinion that this type of the fireplace is not long-lived. But it is not true. If you protect it from moisture and sun rays with a cover it will serve your for years. There are also metal variations but a classic Mexican clay fire pit version is built out of clunch, like terra cotta, and looks really pretty. This natural material has not only a big heat irradiation but gives some heart and home warmth.