When choosing what type of bricks or stones you may use to build a fire feature in your backyard or patio, you may totally opt for one of the flagstone fire pit designs. First of all, it is one of the most traditional and good-looking materials, which has been used to construct this kind of features for many centuries. Such design looks a little bit rustic and sets the medieval and mysterious mood, reminds of severe knights' times. In general, it will suit almost every traditional backyard or garden, especially the one that includes a lush green lawn.
It's not too difficult to build it on your own, especially if you purchase a flagstone fire pit kit, where the bricks are already cut and matched, so that you won't have to adjust their edges at home. Aside from the actual stones, you'll need a metal (preferably steel) fire pit insert. It may be large steel ring or a bowl. Of course, you'll have to purchase a masonry mix to make the adhesive solution, several packs of gravel or other decorative stones to fill up the inside of the feature and take care of the flagstone fire pit surround.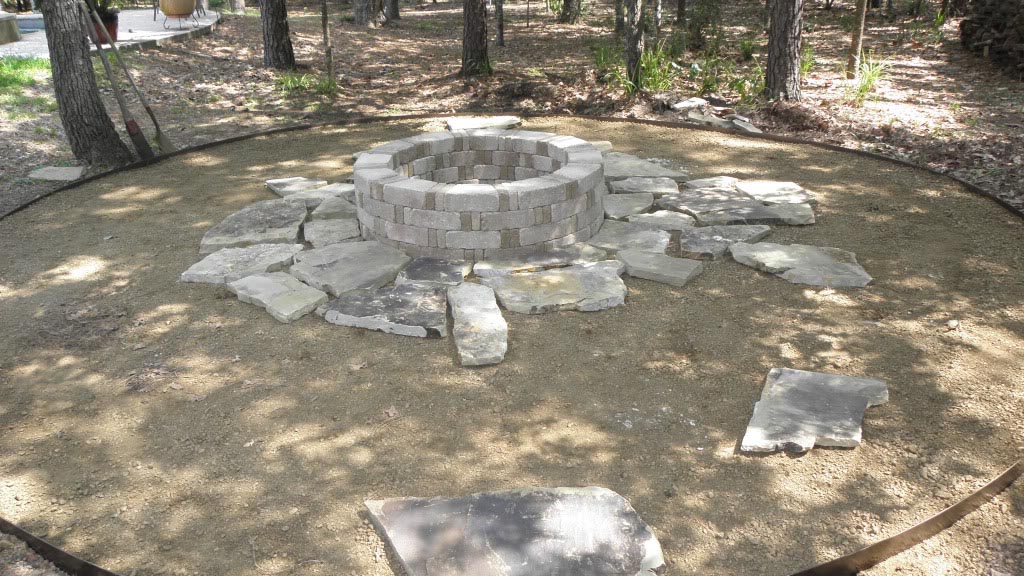 The kit you purchase at the store should normally have the flagstone fire pit instructions to help you build this feature correctly. But if you're left without those, here're the steps to build a flagstone pit most contractors recommend. At first, they start with digging the base hole of 6-12 inches deep. Then, contractors proceed to laying the circled layers of flagstone to create the feature's walls, shifting each row by a half brick to reach more interesting effect and connecting everything with masonry cement. They keep on checking the level of each row to ensure the stability and straight look of the finished product. The number of rows they make depends on client's wishes and blocks' size, but contractors usually lay from 3 to 4 rows to make an average feature.  Then, they add a metal bowl or ring inside the feature, fill it with gravel or other decorative stones and finish it off by laying the last row of capstones.