Space inside the walls of the fire pit is called a table. The total functioning of DIY fire pit table is possible only in dry, sunny conditions. Don't forget that this zone causes injuries and burns of your family members and guests. Also, it risks damaging under the influence of rainwater. So you need to protect it with a top.
There are some widespread DIY outdoor fire pit table tops. You can make a concrete top. In this case, it has one disadvantage – its weight. The wooden top is much lighter and provides flexible decorative opportunities. So we'll concentrate our attention on the wooden table top creation process.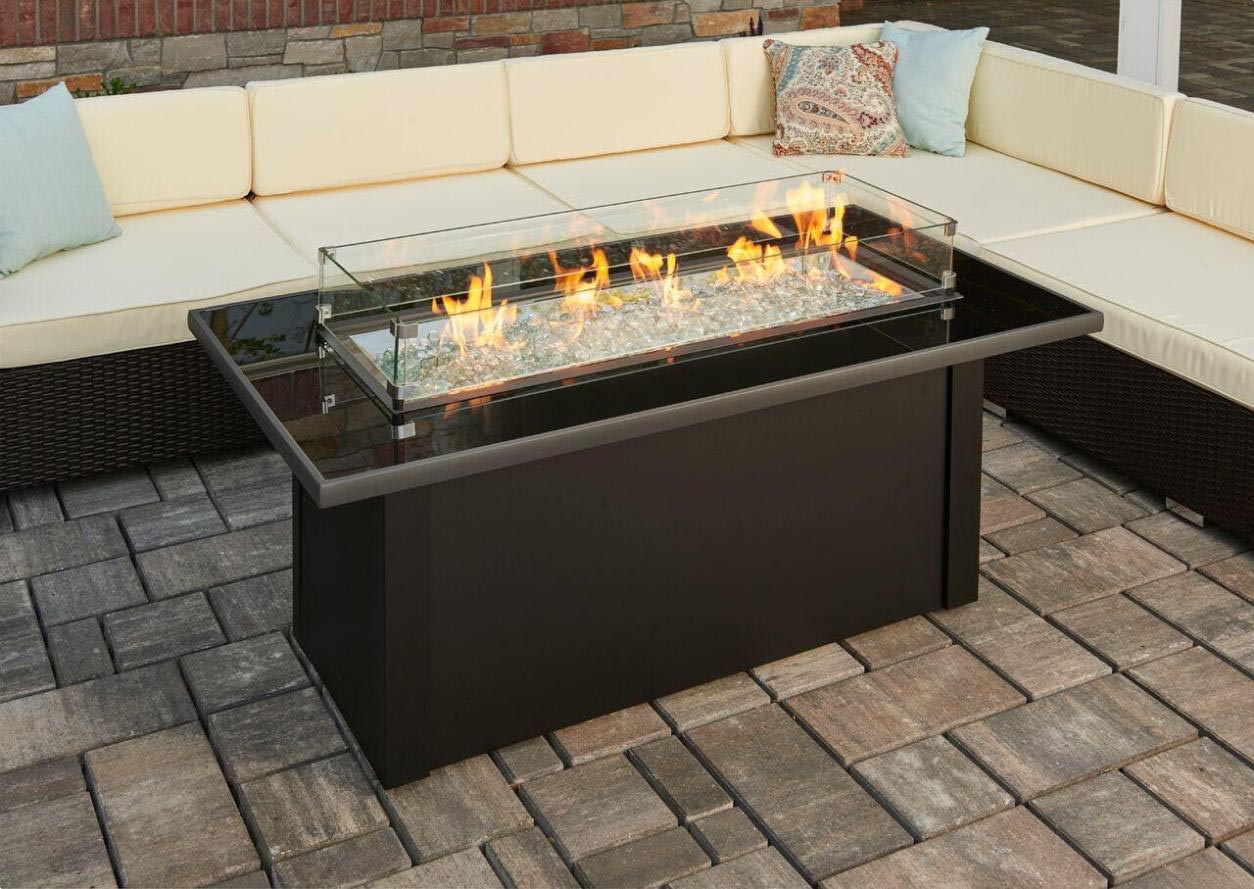 You need to prepare the boards suitable for your pit table diameter, two lengths of screws, metal and wood brackets, stain, paint, palm sander. The required tools are a jigsaw and an electric drill. Put the boards side by side on your fire pit. Cut them as much closer to its size. Check the accuracy of the cuts to avoid the sharp edges and defects of the whole construction.
Nail the string in the center of your pit. Try escape from making a hole in the reservoir you use for cooking. This string will orientate you while drawing a circle on the wooden boards. Screw all the planks together and fix them with the brackets. Use longer screws for the wood brackets and shorter for metal ones. Screw them with an electric drill until you feel the fasteners on the other side of the circle.
Take your jigsaw and cut out the circle from your form. After you finish this process, sand it with the palm sander. Increase the stain adhesion with one thin layer of wood conditioner. The final stage is a double coating of your DIY wood fire pit top with stain. To improve its waterproof qualities finish it with polyurethane. The item is ready after drying.