As long as many people like to have a nice time outdoor with barbecues, campfires and grills, there are a lot of variations for any taste and request, and the most unusual is a barrel fire pit. It is possible to buy such a stylish thing, but you can easily do it yourself. The device doesn't demand much time or costs. Everything you need is a cask of any size, a drill and some other tools and materials, which depend on the type of your future creation.
Indeed, barrel fire pit designs are not too various. A cask only plays a role of an envelope for the flame. You should make a table top with a hole in the center, put it on the cask and you get a fire pit table. Anyway, it will be a very versatile thing, good for the friends' gathering, which will have a nice unique look.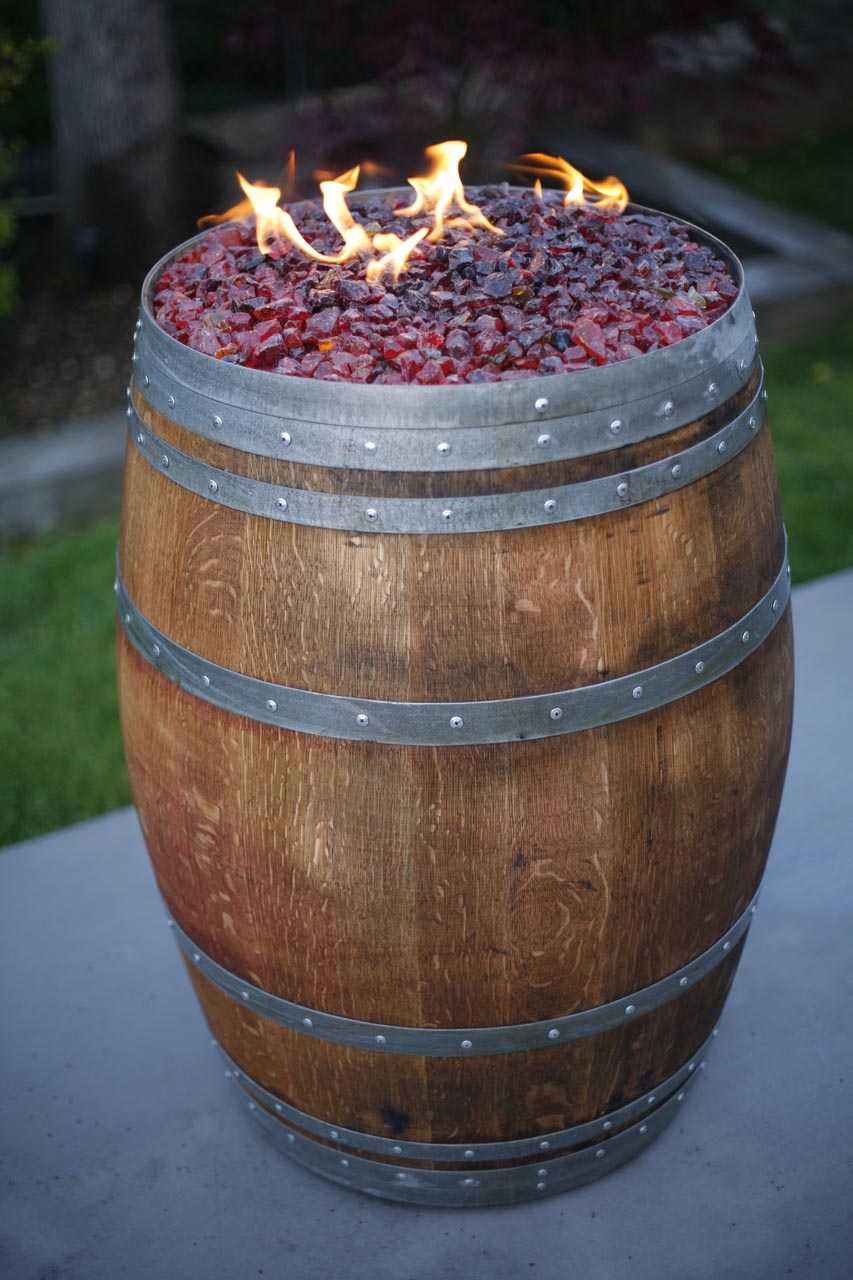 For example, look at a DIY wine barrel fire pit. First of all you have to make your tun resistant to the flame. The easiest way to do it is a using of a galvanized steel bucket inside. As a safety precaution, fill it up about ¼ with sand. Of course the bucket will be eaten out with the flame, but it is easy to exchange it for another one. Then, fill up the cask around the bucket with lava rocks, because they work as a wonderful insulator. If you don't like their look, decorate the top with other good-looking fireproof stones or glass. Put sticks in the bucket and set the flame.
So, it is not very difficult to do a metal barrel fire pit. Just drill about eight holes in the bottom and fill up the tun with gravel. After, paint it with a heat-resistant spray paint several times. It is ready.