Fire pit stone is probable the most evident, yet the most natural-looking and attractive design option for outdoor features most people opt for while building an outdoor fire feature and incorporating it into their backyard or patio. It just looks like it was meant to be there. It also looks quite effortless, just as if you've stacked several bricks around a bonfire, when in fact you've probably spent several hours just attaching them to the concrete base. Obviously, stone patio with fire pit just screams about the need to choose the matching design for the fire feature, as it will look the most harmonic, just as if it's an inseparable part of the patio.
However, the types of stone for fire pit may differ and it may not actually match the patio. Materials or shades may vary, but they have to fit into general pattern and style. For instance, sand-colored stacked stones will go perfectly with patio pavers of similar color. The different texture will accentuate the pit and draw attention to it. While using the same pavers to finish the wood burning stone fire pit will most likely result in quite ridiculous effect, as patio and pit will visually merge and your central point won't stand out at all.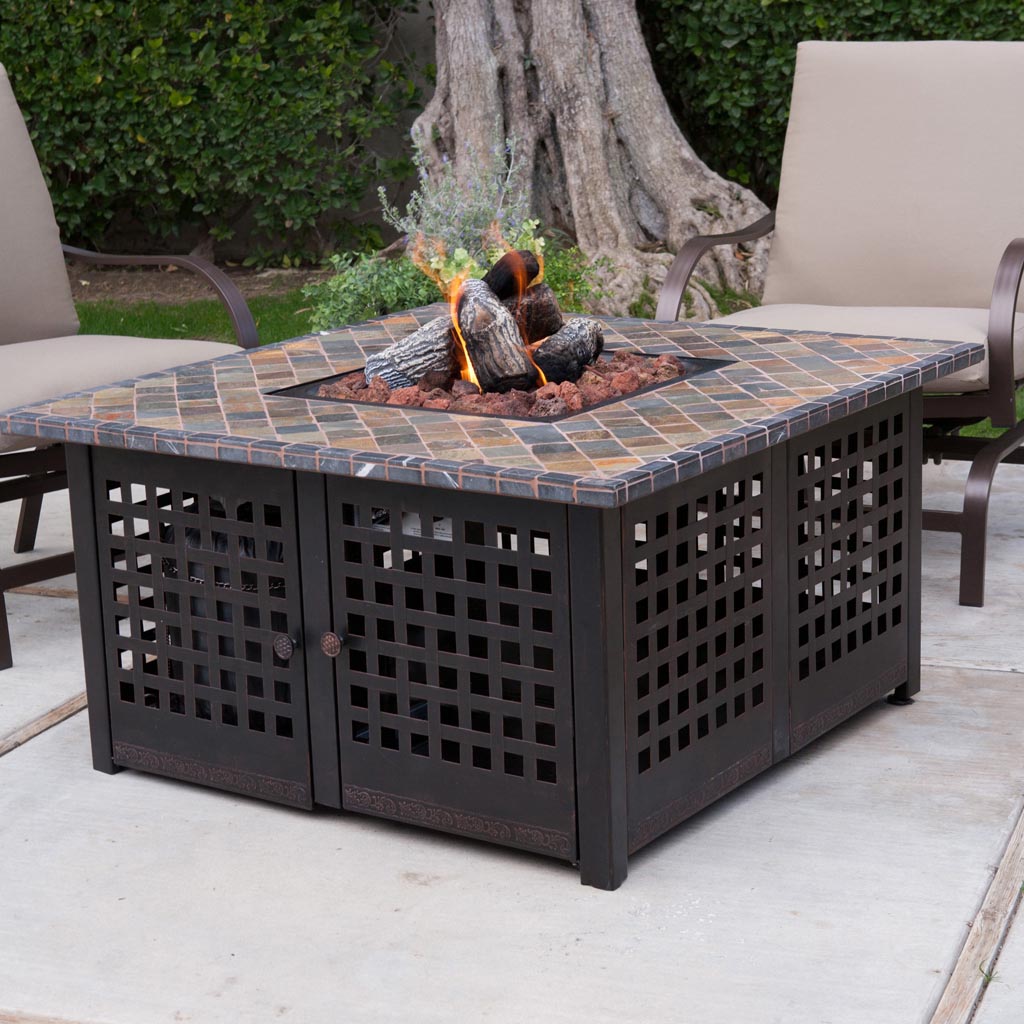 But what materials you may actually use? The medieval and kind of traditional look is achieved when the feature is not just decorated, but built out of huge cement or sandstone blocks. At first, contractors start with digging the base hole of 6-12 inches deep. Then, they proceed to laying the circled layers of bricks to create the feature's walls, shifting each row by a half brick to reach more interesting effect and connecting everything with masonry cement. They keep on checking the level of each row to ensure the stability and straight look of the finished product. The number of rows they make depends on client's wishes and blocks' size, but contractors usually lay from 3 to 4 rows to make an average feature.  Then, they add a metal bowl or ring inside the feature, fill it with gravel or other decorative stones and finish it off by laying the last row of capstones.